15 stunners to fire up 2015
Breaking up the cold spell of winter and the long F1 and BTCC off-seasons, enthusiasts can start 2015 in style at the Performance Car Show at Birmingham's NEC, where a host of the latest road-going supercars, classic icons and World Championship winners will be displayed on 8-11* January.
Attended by 82,000 people in 2014, the Performance Car Show presented by Landsail Tyres in association with Autocar and PistonHeads is held alongside Europe's largest dedicated motorsport show, Autosport International.
With a host of special collections spanning the best of four-wheeled performance, fans will see amazing machinery at every turn. Some, though, simply can't be missed.
LaFerrari
With only 499 in production, the LaFerrari is a statement of intent from the legendary Italian manufacturer. Packed with F1-derived technology, the 950bhp hypercar combines a V12 engine with a Kinetic Energy Recovery System.
Mercedes F1
Driven by Lewis Hamilton to win the FIA Formula 1 World Championship, the dominant Silver Arrows won 16 of the 19 races in 2014 and will lead a showcase displaying the pinnacle of motorsport on the F1 Racing Grid.
Ferrari 458 Speciale
Named by motoring bible Autocar as Britain's Best Driver's Car of 2014, the 458 Speciale features Ferrari's most-powerful, naturally-aspirated V8 engine and active aerodynamics.
McLaren 650S
Another sensational supercar as McLaren puts its Formula 1 expertise on the road, the 650S covers 0-60mph in under three seconds and hits a top speed of 207mph.
Lamborghini Huracán
The 602bhp Huracán accelerates from 0-62mph in 3.2 seconds, befitting of Lamborghini's description as the new benchmark for luxury super sports cars.
Ferrari F40
One of the greatest supercars ever created and the first production car to break the 200mph barrier, the legendary F40 was built to celebrate Ferrari's 40th anniversary.
Mercedes C11
One of the best from the Group C era of the 80s and early 90s, the 950bhp C11 was driven by the likes of Michael Schumacher and won eight of its nine races in the 1990 World Sportscar Championship.
Ariel Atom 3.5R
Top of the locals in Britain's Best Driver's Cars, finishing second to the 458 Speciale, the latest instalment from Ariel is a 350bhp, 550kg rocket.
Radical SR8 RSX
Another homegrown success story, Radical is unveiling its most-powerful and advanced racer yet, the 440bhp SR8 RSX.
Subaru Impreza
Colin McRae created motorsport history in the era-defining Subaru, becoming Britain's first World Rally Champion in 1995.
Jaguar XJR15
Launched at the very first Autosport International in 1991 and with only 50 ever produced, the V12-powered XJR15 was the first fully carbon-fibre road-car.
Citroën DS3 World RX Supercar
Not your average Citroën, this is the flame-spitting, 600bhp monster Petter Solberg drove to win the 2014 FIA World Rallycross Championship.
Zenos E10 S
The very first sportscar from Zenos Cars, the lightweight E10 was launched at the 2014 show and Zenos is back this January with the new, 250bhp E10 S.
BMW i8
Representing the future of motoring, as a revolutionary yet accessible hybrid supercar, a three-cylinder turbo engine combines with an electric motor to produce 357bhp.
Vauxhall VXR8 GTS
Displayed in the UK for the first time at the show in 2014, this 'thunder from down under' packs a 576bhp V8.
Exclusive Performance Car Show features include the Autocar Supercar Display, Pie and Piston Pub by PistonHeads.com and the opportunity to see a selection of winners from the prestigious What Car? Awards 2015, just hours after the winners are named. A group of category victors will be on display and appear in the Live Action Arena, the UK's largest indoor racetrack, along with finalists from Autocar's Britain's Best Driver's Cars.
Every level of motorsport will be in the spotlight within Autosport International, led by the F1 Racing Grid, Dunlop MSA British Touring Car Championship showcase and a new Track Icons and Wild Road Cars feature in association with Classic & Sports Car Magazine and Silverstone Classic.
Stars from the sport such as 13-time Grand Prix winner David Coulthard, FIA World Rallycross Champion Petter Solberg, sportscar champions Allan McNish and Anthony Davidson and BTCC heroes Colin Turkington, Matt Neal, Andrew Jordan and Gordon Shedden will also be present on the eve of the new season.
Tickets to the Performance Car Show presented by Landsail Tyres in association with Autocar and PistonHeads.com are available from £32 for adults, with children's tickets priced from £21 and children under five years admitted for free. For tickets, visit www.performancecarshow.com.
Notes to editors
*8-9 January are dedicated Trade-only days
Further news from Autosport International can be found here: http://news.cision.com/autosport-international-2015
Applications for media accreditation have now closed. Media accreditation is available on the day at the discretion of the organiser. Those wishing to be accredited must bring photographic ID and a dated letter on headed paper from their commissioning editor confirming they are covering Autosport International for that publication. Full terms and conditions can be found at http://www.autosportinternational.com/trade/Content/Media-accreditation-TandCs
For more information or high resolution imagery, please contact a member of the Autosport International Press Office on +44 (0)1908 635300 or email asi-pr@rsm-auto.com.
Tickets are now on sale for the public show, which is held at the National Exhibition Centre, Birmingham, on 10-11 January 2014. Advanced adult tickets cost £32, with children's tickets priced at £21 (children under five years of age go free). Group tickets are also available. Paddock passes are available from £42, with VIP tickets from £120.
Paddock passes include general admission plus: access to Driver Signing Area where visitors can get autographs of famous drivers and motor racing celebrities, access to the backstage Paddock Area and a paddock guide.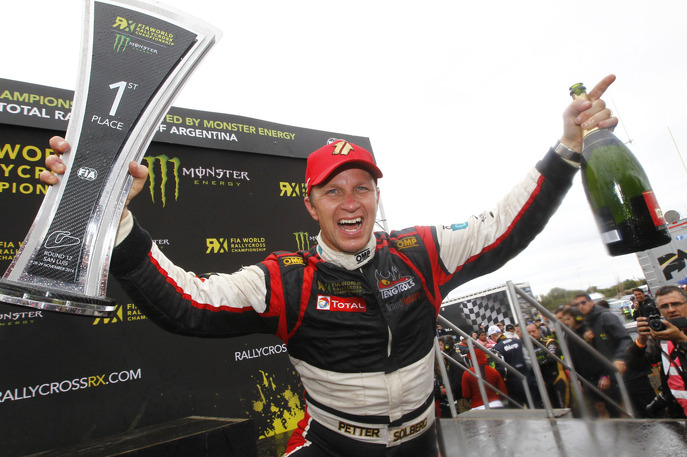 VIP tickets include: exclusive access to the VIP enclosure at the very top of the Live Action Arena grandstand, complete with complimentary champagne and canapés, a dedicated Club Lounge where VIP Club ticket holders can chill out, complimentary parking at the NEC, complimentary cloak room, access to Driver Signing Area and dedicated VIP signing sessions, fast-track entry to the Live Action Arena and access to the backstage Paddock Area, plus a paddock guide, show guide and goodie bag.
For more ticket information call +44 (0)844 581 1420 or visit www.autosportinternational.com